Year 1
Welcome to Fantastic Frog Class!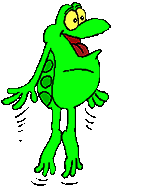 A warm welcome awaits all that enter Frog Class!
There are 28 fantastic frogs taught by Mrs Parkes and supported by Mrs Parker and Mrs Barker.
Please take some time to explore our web page. You will find out lots of important information and also discover some of the exciting things we have been learning about this term.
PE is on a Tuesday and Thursday.
Please make sure PE kits are in school all week!
 PE kit should consist of black shorts, white t-shirt and plimsolls or trainers, and black jogging bottoms for outdoor PE.
Autumn 2
Moon Zoom
CRASH! What has landed? Could it be a UFO?
Would you like to be an astronaut? If so you will need a sturdy spacecraft. WHOOSH!
Find out the names of the different planets. There's Mercury, Neptune, Mars and... do you know any others?
Are you ready to take off in Year 1?
Hold tight... 5 4 3 2 1... LIFT OFF!
Autumn 1
Stomp, crash, RRRAGH!
Watch out everyone - the dinosaurs are on the prowl!
They're rampaging across the dusty earth, swishing their enormous tails and baring their fearsome teeth...
Let's explore the Dinosaur Planet!