Year 2
Welcome to Fantastic Frog Class!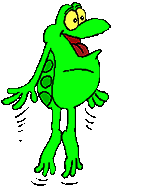 A warm welcome awaits all that enter Frog Class!
There are 26 fantastic frogs taught by Mrs Parkes and supported by Mrs Parker and Mrs Chapman.
Please take some time to explore our web page. You will find out lots of important information and also discover some of the exciting things we have been learning about this term.
PE is on a Tuesday (indoor and outdoor).
Please make sure PE kits are in school all week!
PE kit should consist of black shorts, white t-shirt and plimsolls or trainers, and black jogging bottoms for outdoor PE.
Spring 1
Let's get messy! Muck and mess is good! In fact, it's mega-marvellous! Dive in and get your hands all sticky and covered in paint. Play with liquids, squish some dough and checkout the slushiest and mushiest foods. Pour, mix, stir, splat! How does it feel to get your hands covered in goo? Don't worry about the mess… it'll always wash!'
Messy Mixtures Afternoon
On Wednesday 8th January we had an amazing, messy afternoon. We had so much fun getting our hands covered in different mixtures and textures!
C

hristmas Craft Afternoon
Thank you to everyone that came to our craft afternoon. We had a fantastic time making our elf stockings.
C

hildren in Need
On Friday 13th November we raised lots of money for Children in Need. We all dressed up and brought in cakes for a cake sale.
Autumn 2
This way or that way? Where should we go? Up to the local shops or down to the playing fields? Let's learn about our local community, looking at houses old and new and finding out how are streets have changed over time.
Local Walk
On Monday 4th November we went on a walk around Balderton. We looked for different types of houses and buildings.
Autumn 1
Yo-ho-ho and a bottle of rum!
Arrr... me hearties, it's a sailor's life for me!
Get your sea legs on, it's time to sail the salty seas. navigate, investigate and explore the world - just like Captain Cook.
Pirate Day
What a fantastic day we had on Wednesday 4th September! We all dressed as pirates and had a visit from Pirate Ron. We leant lots of information about pirates and a watched puppet show. We even got to make our own puppets.