Year 1
Welcome to Fantastic Frog Class!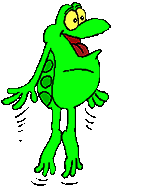 A warm welcome awaits all that enter Frog Class!
There are 28 fantastic frogs taught by Mrs Parkes and supported by Mrs Parker and Mrs Barker.
Please take some time to explore our web page. You will find out lots of important information and also discover some of the exciting things we have been learning about this term.
PE is on a Tuesday and Thursday.
Please make sure PE kits are in school all week!
PE kit should consist of black shorts, white t-shirt and plimsolls or trainers, and black jogging bottoms for outdoor PE.
Summer 1
Paws, Claws and Whiskers
Soft fur, sharp claw and twitching whisker... What's your favourite animal? One that meows? One that barks? Or maybe one that scurries or slithers? From pets at home to animals in the zoo, let's find out what animals like to eat and where they like to sleep. Do you know how to look after a rabbit? a cat? or even a snake?
Summer 1
Rio De Vida
Hot. hot, hot! Dancing feet, step to the samba beat! Shake it, shimmy, hands in the air, wave your flags in the cool night air.
Come join the party down in Rio, Brazil!
Belton House Trip
Wow, what a great time we had at Belton House on Wednesday 3rd April. We hunted for different types of flowers and trees, saw some ducks on the pond, found the middle of the maze, went on the play area and took a ride on the train!
World Book Day
Wow, everyone in Frog Class looked fantastic in their World Book Day outfits. Can you work out which characters we all dressed up as?
Spring 2
Enchanted Woodland
If you go down in the woods today you're sure of a BIG surprise!
Foxes and badgers, voles and mice, beady-eyed owls in the swaying tree tops,
beneath the leaves are tiny footprints….animal or imp? You decide!
Deciduous or evergreen? What can you find? Can you match a leaf to its tree?
Can you match a petal to its flower?
Let's build a den, stick by stick and branch by branch.
Or we could make a teeny tiny home for a woodland fairy!
Spring 1
Bright Lights, Big City
Put on your best clothes because you are invited to have tea with the Queen. Use your best manners and comb your hair, as one will not be amused if you don't! What do you know about England's capital city? Let's find out all about London, including its history, transport and landmarks. Step back in time and discover what happened in the Great Fire of London. Are you ready for the bright lights of the big city? Hop in a black cab and ... enjoy the ride!
Autumn 2
Moon Zoom
CRASH! What has landed? Could it be a UFO?
Would you like to be an astronaut? If so you will need a sturdy spacecraft. WHOOSH!
Find out the names of the different planets. There's Mercury, Neptune, Mars and... do you know any others?
Are you ready to take off in Year 1?
Hold tight... 5 4 3 2 1... LIFT OFF!
Autumn 1
Stomp, crash, RRRAGH!
Watch out everyone - the dinosaurs are on the prowl!
They're rampaging across the dusty earth, swishing their enormous tails and baring their fearsome teeth...
Let's explore the Dinosaur Planet!